Full color 3D Printing
Create 3D Map /3D Geographic model/ Diorama as you wish
Multipurpose products, for local disaster prevention, education, sightseeing map, etc.
Creating specific 3D map of your town and geographic site in full color.
We "JUMBO" will provide those 3D Maps in timely and reasonable price with japanese quality.
Want to see our hazardous area in 3D with the prediction of Tsunami.
I NEED a diorama modeling of developing resorts spot in full color printing.
I'm looking for a low price 3D printed material for construction teaching materials.
Need our local 3D geography for disaster prevention.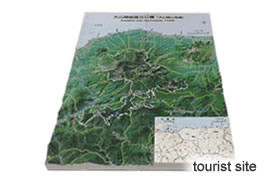 【Site-seeing 3D Map around Mt.Daisen in Japan】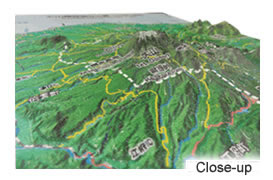 【Taking close-up view of above 3D map】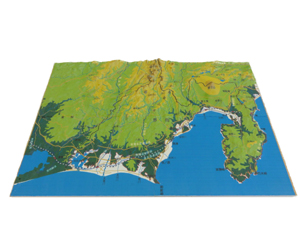 【Around Mt.Fuji and Suruga Bay area in Japan】
Jumbo's full color 3D printing service can provide you a nice material as you wish in low price and in short time.

 
   Click here if you have any question. ⇒ 【Open inquiry form】
If you want to know furthermore about 3D Map, please look at this page also.
↓ ↓ ↓
Show me more about 3D printing
Not only 3D map / 3D Geography products...
Jumbo can provide additional and relational services all in-house.
Preparation for Mailing/Dispatch our relief for a meeting, with sealing, insertion of envelopes.
Packing and dispatch with nice, graceful frames, acrylic case.
Surface finishing, lustrous finish, brushing and metal spraying.
Available for small amount and mass production using vacuum forming technique.
If you have some question or request, please feel free to ask Jumbo. →【Open inquiry form】